Since 1937, Hartzell has been a trusted name in custom precision machining. Some of our previous history was with Monotype typesetting molds, which were used in the casting of metal type used by the U.S. Government and private industry. We manufactured these molds, designing and repairing them as the only supplier in the United States for many years.
Today, we produce a wide variety of metal and non-metal products requiring close-tolerance machining. Our experience, dedication to consistent quality, and respect for customer deadlines have earned us the confidence of customers all over the United States who come to us with their most demanding of requirements.
Learn More about our Quality Policy.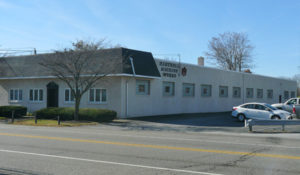 Hartzell Machine Works, Inc.
3354 Market Street
Upper Chichester, PA 19014
Phone: 610-485-3502
Fax: 610-485-7471
E-mail: Click Here
Hours: 7.30am-4pm EST